Unavera ChemLab
The today's company group of Aaron Chemistry GmbH ( research & development, catalog quantities) and UnaveraChemLab GmbH ( scale up, multitons; GMP and non-GMP production) are for more than 30 years internationally active in the chemical industry. The company is developing and synthesizing intermediates and active pharmaceutical ingredients for major international pharma companies. Further compounds are also manufactured for agricultural and photo industry.

Our customer relationships are build up and developed for several decades and are together with our sustainable high product quality the guaranty for our long lasting business relations to global chemical industry.

We are providing our share to the end-user satisfaction, as soon as pharma companies are converting "our" active pharmaceutical ingredients to the final form as tablets, pills or liquids for the end-consumer market.

Dr. Alexander v. Zychlinski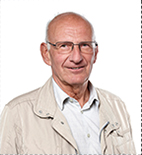 Kontakt

Am Ländbach 20
D-82481 Mittenwald

Fon: +49 (0)88 23-13 51
Email: sales@unavera.de
Downloads
Product Catalog.pdf
AGB.pdf
General Declaration of Final Usage.pdf
Certificate DIN ISO.pdf
GMP_Zert_Unavera_2021_2.pdf
GMP_Certifikate_June_2014.pdf
GMP 2023-2 pages.pdf
News